For booking you must inform us before the day of your yoga class on our official Facebook and do mail. Thank you !

All Daily meditation sessions are closed until further notice. We regret any inconvenience.

All courses at the Center are cancelled till further notice.
The Weekend Course – a two and half day introduction to Buddhist philosophy and meditation. Vegetarian meals and 3 nights accommodation are provided.
Mid-Week Course Schedule Day (Tuesday) 5.00 pm                Check –in 6.00 pm                Dinner 7.00 pm                Introduction and short meditation Silence after dinner till after breakfast Day 2 (Wednesday) 7.00 am                Wake up 7.30 am                Hatha Yoga 8.30 am                Breakfast 9.30 am                Teaching and Meditation (with break) 11.45 am              Lunch 12.30 pm […]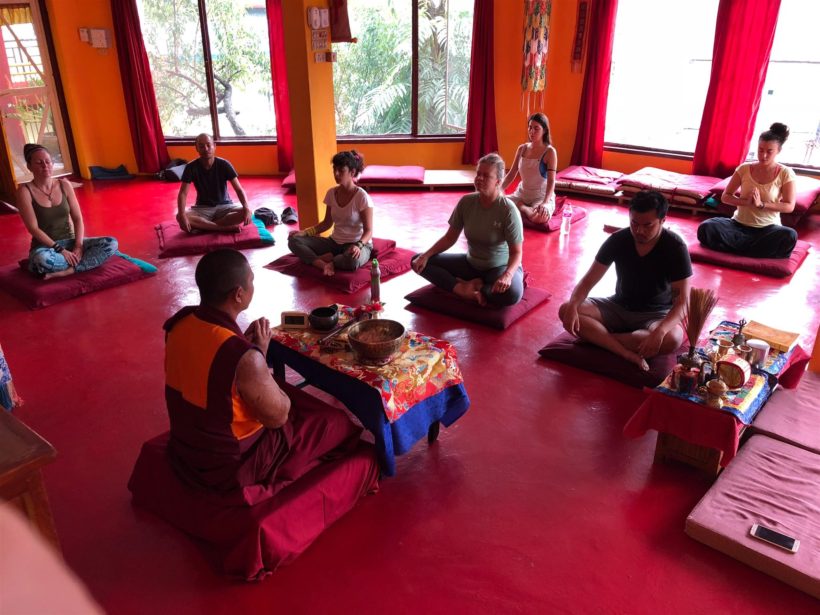 Weekend Course Schedule Day  1 (Friday) 5.00 pm                Check–in 6.00 pm                Dinner 7.30 pm                Introduction and short meditation Silence after dinner till after breakfast Day 2 &3 (Saturday and Sunday) 7.00 am                Wake up 7.30 am                Hatha Yoga 8.30 am                Breakfast 9.30 am                Teaching and Meditation 10.30 am              Tea Break 10.45 […]